Past
17. November until
2. February 20
Nilbar Güreş. (Erzähl mir) Tell me
Date

Sunday 17. November 2019, 11:00 h

Opening Nilbar Güreş. Erzähl mir (Tell me)

Date

Thursday 12. December 2019, 18:00 h

Guided tour with curator Imke Kannegießer

Date

Thursday 2. January 2020, 18:00 h

Guided tour with Elisabeth Weiß, scientific assistent
The solo exhibition Erzähl mir (Tell me) by Nilbar Güreş deals with the effects of hegemonic structures and conflicts on human coexistence and the environment. Central themes of the exhibition are identity, internal and external migration, as well as the organization of minorities in relation to ruling power mechanisms. The focus is on people and their relationships to each other in private and public space.
The artistic praxis of Nilbar Güreş is based on a performative approach and a precise observation of the cultural environment. Güreş often collaborates with women and specific social groups, including them as leading figures in her projects. On display are various media such as photography, collage, drawing, sculpture and film from recent years and from different projects. In addition, new productions will be on view that are specially created for Kunstverein Reutlingen.
Key work of the exhibition is the 3-channel video projection Open Phone Booth (2010-2011), which is displayed for the first time in Germany. Güreş follows family roots and portrays the Kurdish-Alevi inhabitants, a self-conscious, modern and open-minded minority in Turkey. Living in a village in Eastern Turkey, they are cut off from the major metropolises of Turkey in infrastructure, social and political terms. Open Phone Booth is a sensitive poem about how survival is part of human condition determined by the state-controlled everyday reality and the direction of global change.
Nilbar Güreş works in the media of painting, photography, sculpture, performance, video and collage. She lives and works in Vienna and Istanbul.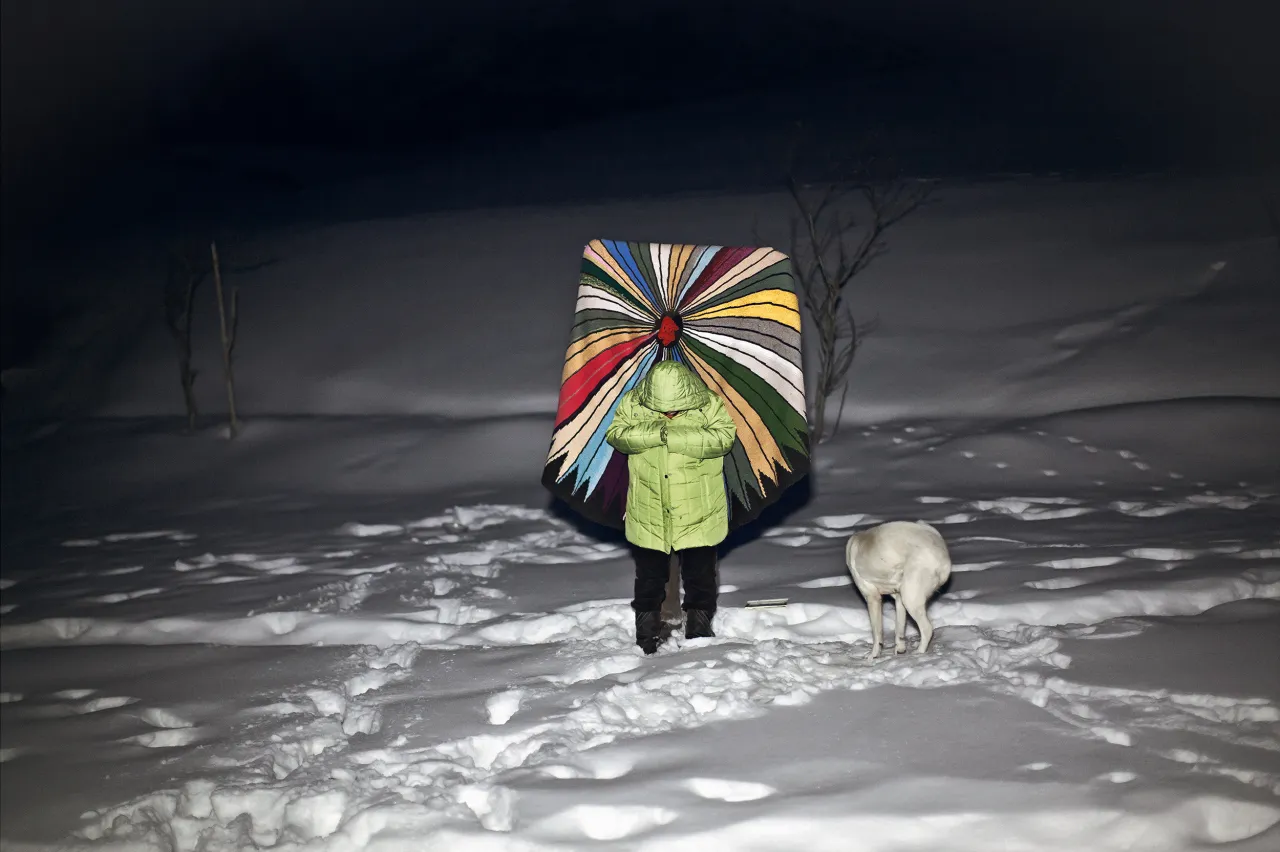 Special thanks to: Ayşe Umur / Gallery Martin Janda Wien / GalleryTanja Wagner, Berlin / Galerist, Istanbul.
The exhibition is supported by: