Past
15. September until
3. November 19
Kein Witz, No Joke. Sophie Reinhold & Ruth Wolf-Rehfeldt
Date

Sunday 15. September 2019, 11:00 h

Opening Kein Witz, No Joke

Date

Saturday 21. September 2019, 18:30 h

Night of Culture Reutlingen

Date

Thursday 24. October 2019, 18:00 h

Guided tour with curator Imke Kannegießer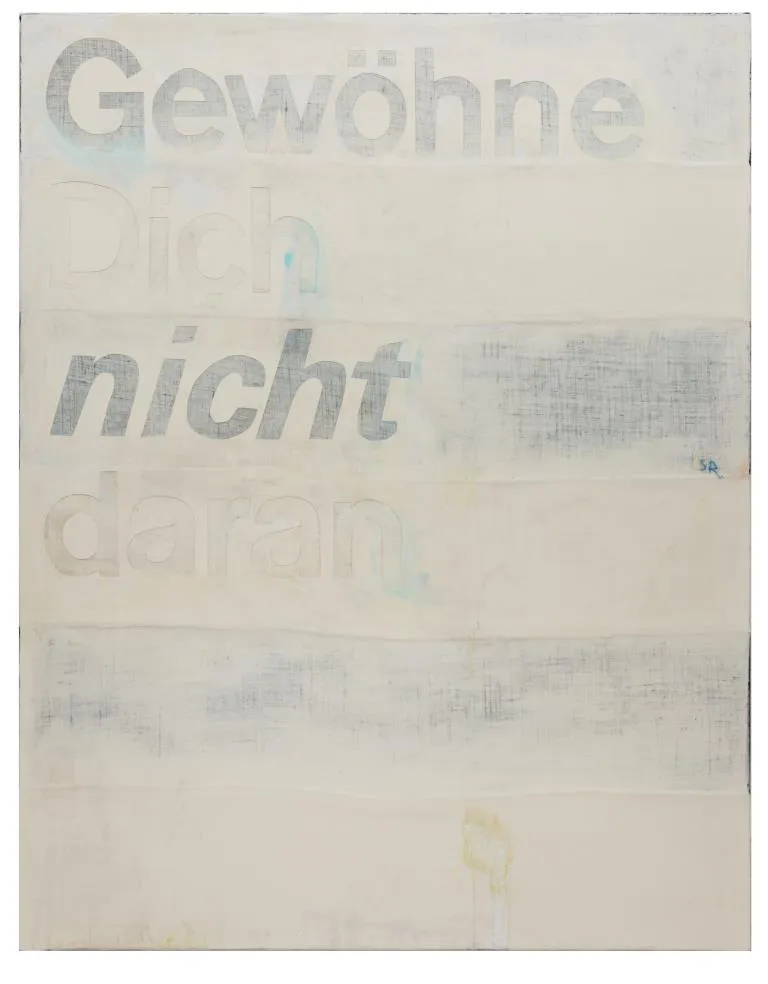 This intergenerational exhibition brings together new paintings and objects by Sophie Reinhold (*1981) and the Typewritings of Ruth Wolf-Rehfeldt (*1932). As different as the artists may be, their works share a manic perseverance, precision, and subversive humor. Reinhold's canvases feature sometimes figurative, sometimes abstract compositions, and by mixing marble powder into paint and sanding or cutting the canvas, she questions the boundaries of painting. Sculptural objects that are reminiscent of furniture subtly hint at the domestic, connecting the public with the private. Ruth Wolf-Rehfeldt ended her artistic practice when the Berlin Wall fell, but until then her Mail Art circulated worldwide. The postal system enabled her to escape the restrictions of the GDR. She created ornate architectural structures, waves, and abstract compositions using the characters of her typewriter.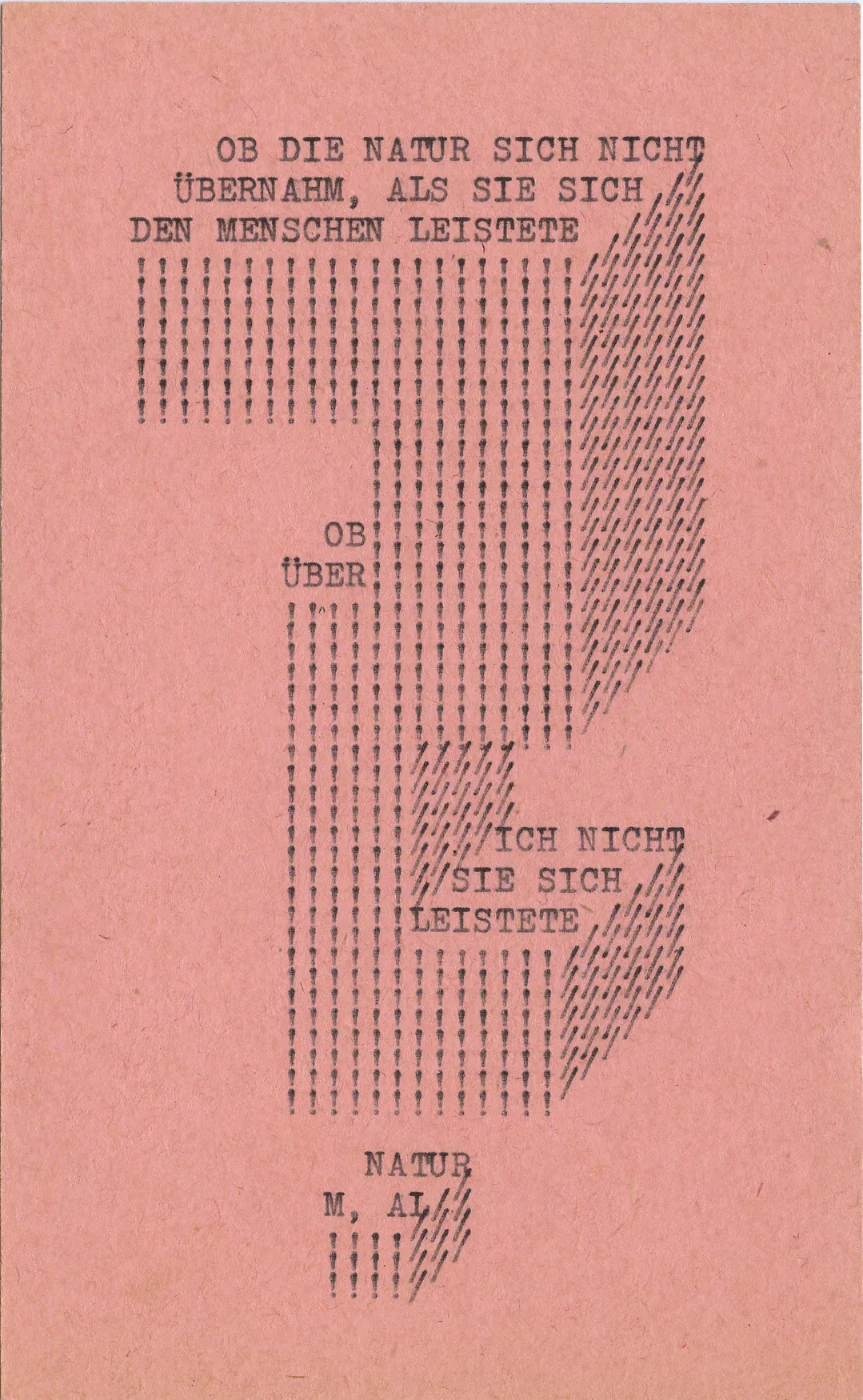 Ruth Wolf-Rehfeldt (*1932 in Wurzen) lives in Berlin. After the war she left school and later worked as an office manager and saleswoman. In 1955 she married the artist Robert Rehfeldt. She found a job in the exhibition department of the Akademie der Künste. At the same time she painted and drew. In the 1970s Ruth Wolf-Rehfeldt developed her "Typewritings". At about the same time Robert Rehfeldt was engaged in the production and distribution of Mail Art. Rehfeldt included works by his wife in his correspondence. This meant for Ruth Wolf-Rehfeldt the entry into the development of her own network. In 1975 she was nominated for the Association of Visual Artists of the GDR and became a full member in 1978. In 1990 she stopped her artistic production. In the last few years a great interest in her work has developed. She has exhibited her works in numerous national and international exhibitions. Together with Ruth Wolf-Rehfeldt, the Berlin gallery ChertLüdde has begun to build up an extensive mail art archive. Individual and group exhibitions (selection): Introverse Arrangements (2019), Braunsfelder Famliy Collection, Cologne, Ruth Wolf-Rehfeldt: Collagen und Editionen (Solo, 2018) at the National Gallery of Arts, Tirana, Zeichen der Zeichen (Solo, 2018) at the Galerie ChertLüdde, Berlin, Für Ruth, der Himmel in Los Angeles (with David Horvitz, 2018), Albertinum, Staatliche Kunstsammlungen Dresden, documenta 14, Kassel, Hinter der Maske: Artists in the GDR (2017), Museum Barberini, Potsdam, PRINT | IMPRESSUM (2017) Malmö Konsthall, Malmö.
Sophie Reinhold (*1981 in East Berlin) lives and works in Berlin. She studied painting at the Hochschule für Graphik und Buchkunst in Leipzig, at the Kunsthochschule Berlin-Weißensee, and at the Akademie der bildenden Künste in Vienna. She has participated in numerous national and international solo and group exhibitions, among others (selection): Ein Pfund Orangen (2019) at Kunstverein Ingolstadt, There is Fiction in the Space Between (2019) at Neuer Berliner Kunstverein n.b.k., The Ballad of Lost Hops (Solo, 2019) at Sundogs, Paris, Dear Hannes (Solo, 2018) at Schiefe Zähne, Berlin, What if everything were the same? (Solo, 2017) at the Galerie Sophie Tappeiner, Vienna. In 2014 she received the renowned Villa Romana Fellowship, Florence, and in 2018 the Berlin Senate Fellowship.